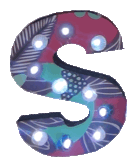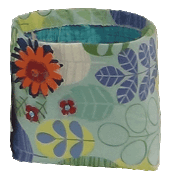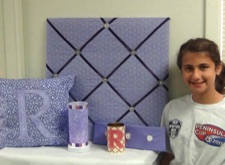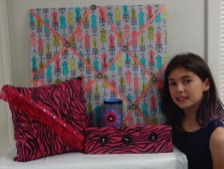 INTERIOR DESIGN
With proven success as a popular summer camp program, this program is available for the first time as an after school program.
Budding interipor designers will learn broad level concepts in space planning, scale and color theory and then apply them to designs for their very own bedroom. Students will learn to make a floor plan and create a coordinated collection of custom home decor items.
Styles and trends in home decor will be discussed. Sewing and other textile arts techniques will be utilized as students turn their ideas from sketches into reality and create items like French memo boards, pillows, desk accessories and more.